A Guide for Parents in ECG link broken
JAE 2019 booklet >5mb
ECG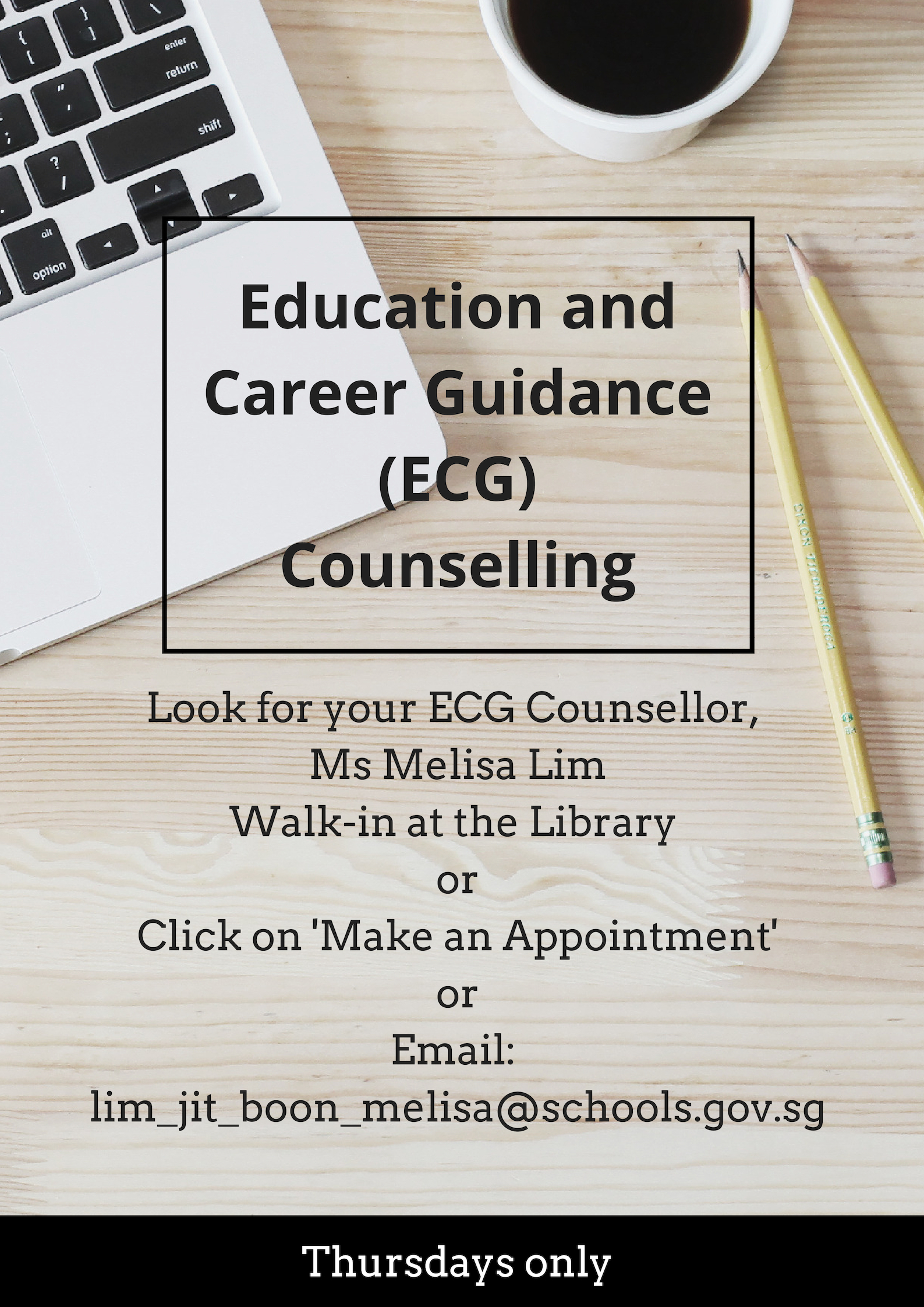 with our friendly ECG Counsellor, Ms Melisa Lim!
Pathways for 'O' Level students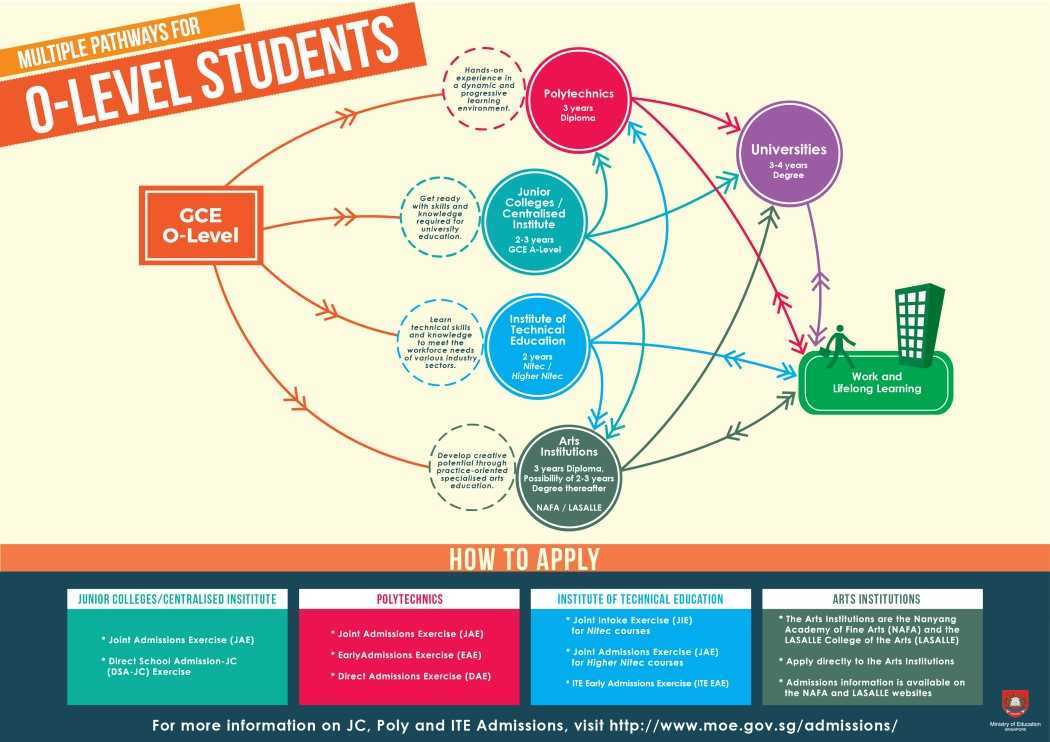 Pathways for 'N' Level students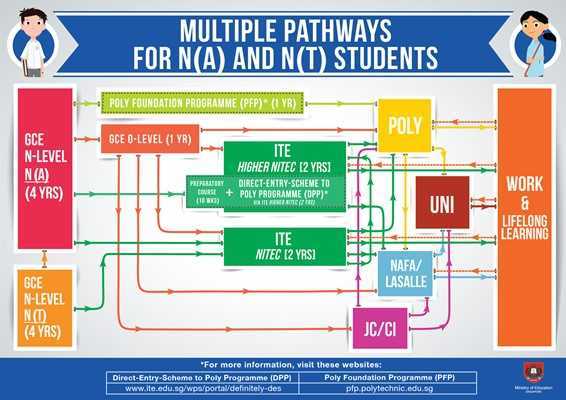 Education and Career Guidance (video)
JAE 2019 Booklet
Click here to download booklet.
Announcement for Parents
Click here for ECG-related announcements.
A Guide for Parents in ECG
Journeying with our Children, Achieving their Aspirations
www.moe.gov.sg/microsites/ecg-parent-guide
Search No More Links
Click here for more details.